We all have stories (or have heard stories) about people who went overboard at a work party. Those tales about the nicknames that co-workers have gotten as a result of their wild behavior live long after their tenure at the office. The holiday season is upon us and with it comes work parties. Whether our own, our spouse's, or our client's party, no one wants to ruin a hard earned reputation over the events of one night. That is why we put together a list of Do's and Don'ts to refresh your memory as party season approaches. Most of this list can be used as a general party etiquette guide, even outside of the work place.
The Do's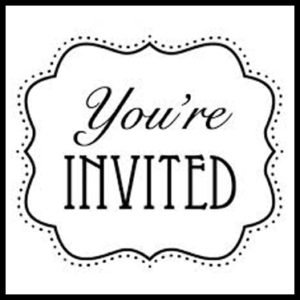 Do Show Up
Put the date on your calendar and get ready for it. Although attending your work party is probably not mandatory, you should know that many people put a lot of work into the event. You don't want to dismiss that by not showing up. Normally the company will rent large party houses to let all the staff unwind for the approaching holidays.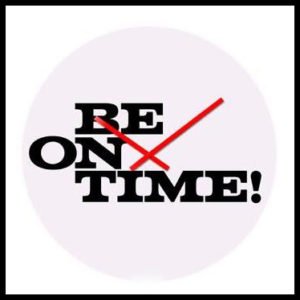 Do Be On Time
Although parties are not like meetings that require you to be punctual, you are attending a work function so make sure you arrive within the first 15 minutes of the party start time. This is particularly important if a sit-down meal is planned. If there is a closing time for the party, leave before the time mentioned on the invite. If there is no closing time, make sure you are out before the staff starts to clean up.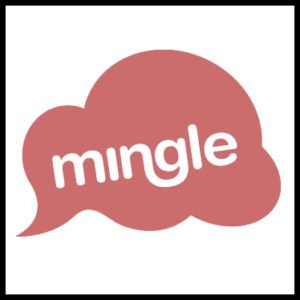 Do Mingle
Do talk to the people who you never get a chance to talk to. If you work for a big company, this is a great chance to meet people from other departments and locations. Try to mingle with different crowds. A holiday party is a more relaxed opportunity to begin building or strengthening business relationships. So do introduce yourself and build your network.
Do Dress to Impress
Make sure you check the party invite and dress according to the theme of the party. If no dress code is indicated, lean toward dressing up. Feel free to get all dolled up and be a little more dressed up than you would normally be at the office. It's always better to be too dressed up than too casual. You can even get creative and make simple attire more festive with some fun accessories. Conservative party clothes are a good choice over anything revealing or too flashy.
Do Practice Modesty
As you are mingling and making small talk, make sure that you are being modest about yourself, your achievements and your possessions. You are not there to brag or share too much about your life. Keep conversation light and appropriate.
Do Bring Your Positive Attitude
Work related gatherings, by nature, tend to encourage conversations about work but try to keep the "shop talk" to a minimum. Avoid complaining about your job, coworkers, customers or your boss. No matter what happened that day or what is bothering you at work, this is not a place to bring it up. Remember it is a party and you want to keep the mood upbeat.
Do Show Your Appreciation
Regardless of the type of the party, it's likely that many people put in a lot of work to make it happen. Be sure you thank the people who made it possible. Show your appreciation by having a good time and respecting the party space, servers and others.
The Don'ts
Don't Drink Too Much
This one is obvious but you might be shocked by how many people forget this simple rule. Remember, even though it is a party, it's still a work event. You want to be on your best behavior because someone could be observing (and judging) you at any given moment. Follow every alcoholic drink with a full glass of water and you'll be clear headed by the end of the night.
Don't Flirt With Your Colleagues
We have all heard how most office romances end in drama and no one needs that. A party atmosphere, fancy outfits and liquor can cloud your judgment leading you to do something that you might regret later such as flirting with or making out with one of your colleagues. During your work party, think of all the awkward days you'd spend trying to avoid that colleague who you choose for your one night stand, instead go home at the end of the night and enjoy some hdpornvideo.xxx as well as getting to enjoy keeping your job.
Don't Schmooze the Boss Too Much
Although a company party is a good opportunity to meet with the head of the company and introduce yourself to the big guys, keep to light conversation. Don't try to schmooze them too much or oversell yourself and your projects. Your boss wants to enjoy the event and mingle with the whole team so avoid becoming his/her shadow.
Don't Be a Fool
Try to keep conversation respectful and light. Stay away from topics such as politics, religion, dirty jokes or anything else that may be considered controversial. Stick to topics that create a conversation but don't push anyone's buttons or boundaries. For example, ask people if they have any family holiday traditions they can share, get them to talk about their hometown or ask them what they do for fun.
Don't Bring an Uninvited Guest
Be clear about who is invited to the party and if you can have a plus one or not. Sometimes spouses are not invited to work parties. There may be no room for extra guests so don't ask your friend to tag along with you. Besides, going alone will encourage you to socialize more with your colleagues!
Don't Drink And Drive
This one should be a motto for any given day, not just work parties. Be a responsible person and avoid tragedy! If you partake in any liquor, don't get behind the wheel. Call uber, a cab or take public transportation.
Wishing you all a happy holiday season full of awesome parties and great memories for many years to come.