Approximately 80% of the time, we find leftover bags of party treats and conventions giveaways somewhere in our client's houses. And most of the time if the gift bag didn't come from a very special occasion the content that survived time in the bag didn't even made it to the memory box.
Here at M2O we totally follow the art of "reuse, recycle and donate". Fortunately we have been able to save many of the items from these bags from going to the wasteland. But sadly that is not the case always. On this planet, right now, there are plastic bags of unused treats sitting in the landfill, cluttering up our beautiful world!
The unfortunate part of this is that the whole thing started with good intentions. You want your guests to bring a little of the party back home with them. It's also a great way to thank those who showed up to celebrate with you. You're giving them something to remember the night or, if the bag was from a convention or corporate giveaway, to recognize your business in the future. You can still accomplish all these goals while also being kind to the environment. Just consider these few tips next time you are preparing a giveaway bag.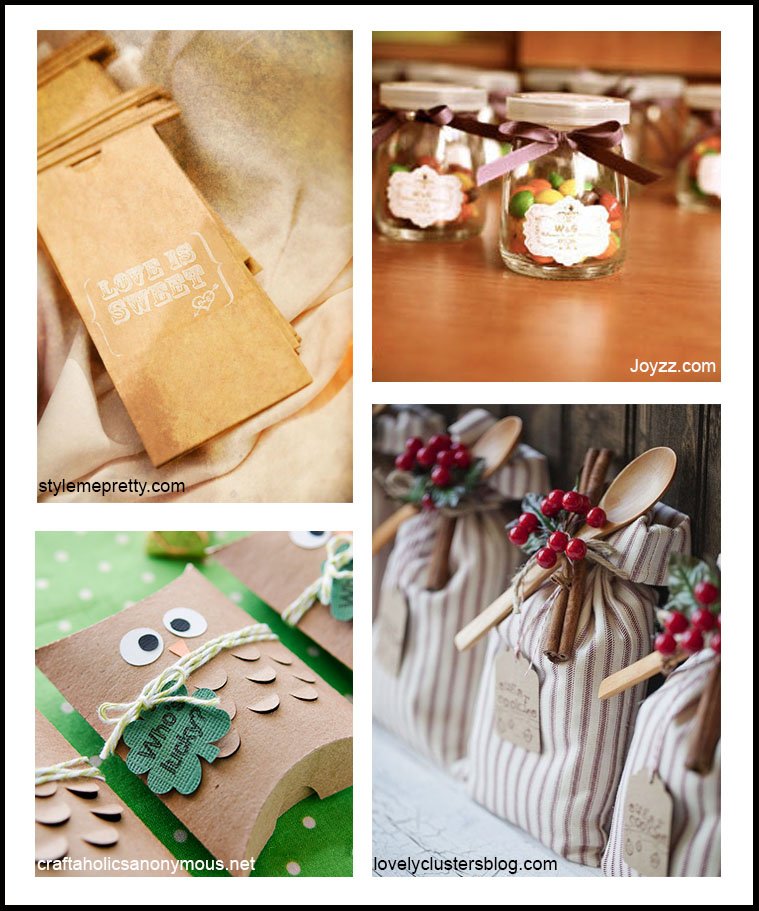 For your goodie bags, use recycled paper bags, jars or boxes instead of plastic bags. Fabric pouches are also a great option. You can monogram, stamp or even use labels to personalize these items. If you are crafty and have time, you can create some really fun packaging. Otherwise there are many options, like etsy, for purchasing crafted or custom packaging online. We also find that a lot of people reuse the gift bags, ribbons and bows that were given to them. Just make sure that if you do this, they are still in good condition. Get one, give one. It's a win-win situation!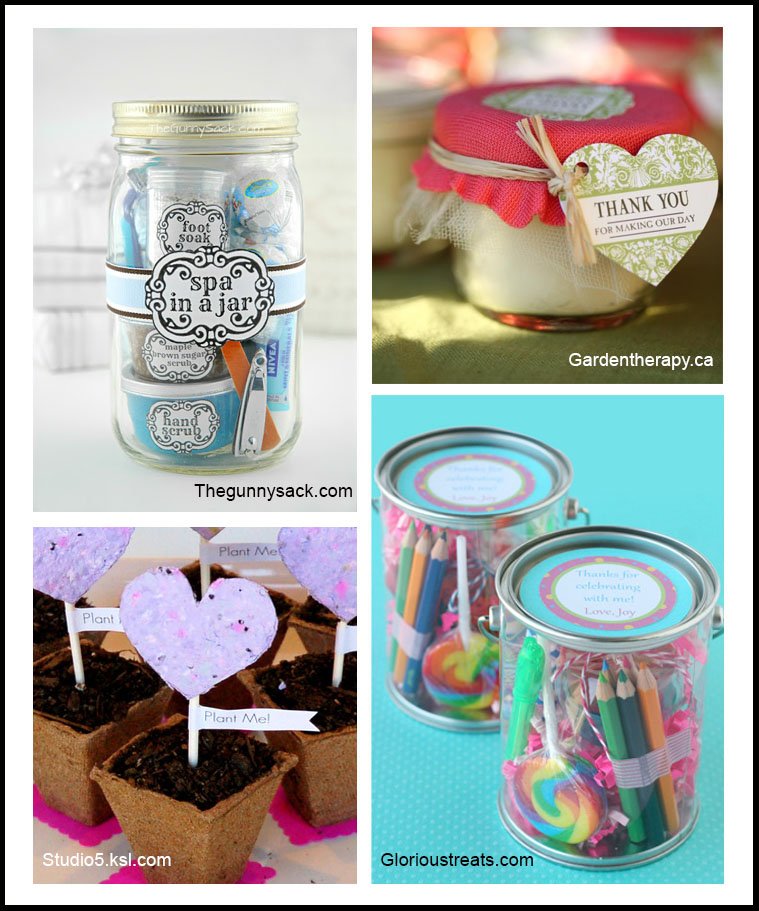 Always try to give useful, edible or recycled items. There are a huge variety options out there. Pens, beauty products, candles, plants and more. Think of things that we all use on a daily basis. Every home can use a soap or mints. There are many ways to customize these items to the theme of your party. For example, if you are having a bachelorette party, a mini spa in a jar would be an awesome giveaway gift. Personalize the jars with stencils or labels. Or try these seed paper labels. They are awesome! Glass jars are one of the most reusable and recyclable items out there.
And a note for receivers of goodie bags… Look inside the bag as soon as you get home. Use the items that are perishable right away and put everything else away where it belongs. If part of the gift is a memory like a ticket stub or monogrammed item, put it in your memory box to keep it safe for years to come. If there is something in your bag that you have no use for, donate it or ask a friend if they want it. Just make sure you actually get it to them!
Life is too short. We may never actually get a chance to use that candle that was unnecessarily kept for years because it was "special". If it's that nice, use it! Everyday is a day to treat yourself with something nice. Enjoy your gifts and use them. Don't let them to add up to useless clutter and dust collectors that will end up not being used by anyone. Happy gifting.