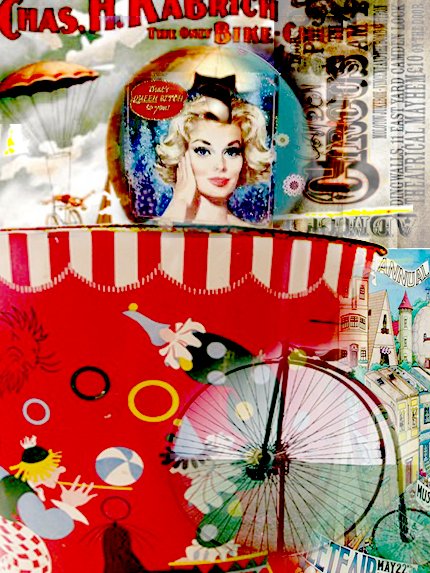 As the holidays are approaching, warm cider is boiling in the cauldron and Eggnog is being passed around. We are getting ready to celebrate by sharing dinner and joy with our friends and family. At times like this, we miss those who are far away more than usual. So we think to ourselves that we should send them a note. "Thinking of you", " Happy Holidays" or " You are always in my heart"!
Easy, right? We agree. It's very easy if you have an organized collection of greeting cards on hand. But in most cases, we just have a bunch of cards mixed together in one pile and shoved in a box. And you know you have the box some where in the house! We all are too familiar with the law of things. One well-known law is that when we need something, we can't find it and when we don't need it, it's always in front of us! Break the law by giving a space to your cards. A space where they are organized within.
Organizing your greeting cards starts like every other organizing story. With a few golden rules of organizing and two spoonfuls of the willpower it takes to see the project through.
Gather all of your greeting cards from wherever in the house that you have stashed them.
Piling and sorting always come hand in hand. Start your piles by main category. Very soon you will find the pattern and you will be able to break down these piles to smaller groups. Here at M2O, when we organize we like to get as much done as quickly as possible. So we pile as we gather and sort as we pile. How is that for getting things done?!
Sort through the cards and break them into smaller piles by category. While you are sorting, you will find out the key to categorizing your collection in a way that works for you. We all have different ways of categorizing. Here is a sample of categories and subcategories that we use.
Holidays
Christmas, New Year, Halloween, Thanksgiving, Easter, Hanukkah, Other
Birthday
Congratulations
New Baby (Boy-Girl), Graduation, New Home, Anniversary, General, Wedding, Mitzvah
Stay in touch
Get Well, Thinking of you, Missing you, General
Thank you
Gift, Flower, Kindness, General
Blank
Nature Design, Animal, Design, Abstract, Funny
Extra
I use this category for the few odd cards that don't fit in any main category. If you decide to use this as a waiting area for new cards that you got but didn't have time to sort out yet, make sure you go through it regularly to sort.
Uh, the lovely art of opening space for new things to come in. To purge and let go of whatever doesn't serve your tastes anymore or has seen better days. There are many places such as nursing homes, charities, artists and crafters that would love to take these cards off your hands. At St. Jude's Ranch For Children they turn these old cards in to new ones. The money from these newly made cards is donated to help children who were the victims of abuse, neglect and abandonment. How is that for staying green and helping out others in need?!
Now that you categorized your cards, take a look at your collection. The size of the cards and the amount of piles you have will determine the amount of storage space you need for your cards. The best way to store these cards is inside of special boxes or containers designed specifically for cards. What makes these boxes perfect for the job are the dividers inside that you can label based on the piles you created.
You can use any box in your house to store cards. Go green and turn a shoe box into an ideal storage place for your cards. You can use small boxes for each category or make cardboard dividers and store all of the cards in one box. If your collection is pretty small you can use an expanding folder to store the cards away. Make a space for these boxes somewhere within easy reach and put away, ideally, in your home office area.
I always keep a few address labels, Forever stamps, and a pen in with my card collection as well. Of course under its own divided tab! So no excuses when it comes to sending out a card. I just grab my boxes and right away my coffee table is my secretary desk. When I am done, it's a snap to put them away.
Now with your organized collection of greeting cards, it's not that hard to get inspired and to brighten someone's day with just a simple note. Next time you are touched by kindness, you can send your thanks out loud, in style and in timely manner.