.
Most of us would host way more parties if we didn't have to think about the menu. The responsibility of keeping guests well-fed for an event can be time consuming and expensive. Hosting a potluck is a great way to maintain a social life while juggling a busy schedule and a tight budget. Like any other party, hosting a potluck still requires some work. That is why we have created so many party related blog posts and videos over the years that cover everything from how to setup your drink station to how to host brunches and tea parties. Here are some specific tips on how to host a potluck.
When we think of potlucks, we envision a table full of miscellaneous foods that, when gathered together, create a delicious dinner spread. But in reality, it's best to be a little more calculated and create guidelines for your guests beforehand to make a complete and harmonious meal. To avoid ending up with foods that are alike, not in the same pallet or duplicates, it's best to assign your guests a specific course to bring.
We always create a spreadsheet online to share with guests with sections for appetizers, side dishes, main dishes, salads, desserts and even drinks. This way each guest can commit to a category even if they don't know what exactly they are making. Once everyone updates the list with details, there will be no chance of repeat dishes for the party. This way your foods will complement each other and your guests will have a clear direction of what to bring. Try to finalize your theme and process special requests at least 2 weeks before the party so guests have time to look for the best recipes, shop for ingredients and prepare their dish.
If we are hosting a potluck for a holiday such as Thanksgiving or Easter, we even mention specific dishes in each category that need to be prepared to make sure we have all the traditional holiday staples covered. Most of the time the host prepares the main dish such as the Thanksgiving turkey or Easter ham and the rest of the guests provide side dishes and desserts. Just know, when it comes to potlucks there are many ways to make your event a success. We have even hosted dessert potlucks where we've put out finger foods and guests brought different deserts. This approach worked perfectly for a birthday party we recently hosted. There were so many little cakes and sweets to choose from and the birthday boy loved it!
When guiding your guests, make sure you cover an array of preferences in your suggestions such as salads, vegetarian, vegan and gluten-free dishes so everyone has something they can enjoy. To follow the same rule, make sure you have two or more options for every category of food. This way if one dish is not a hit, you and your guests are not out of options. Also, if you know that some people at the party have certain food allergies, it's nice to tell the other guests so they can consider this as they choose their dishes. Make it clear by marking any dishes on your party table that contain allergens.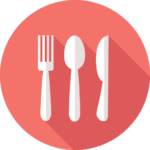 Give your guests an idea of how much food to make by keeping them in loop when RSVPs are finalized. Although having too little food is worse than having too much, you don't want to end up with a full fridge at the end of the party. Suggest that your guests to bring some containers with them so they can take home leftovers or go to the dollar store and buy bunch of containers yourself. This way your guests can help themselves to some leftovers and you won't have to worry about getting your food storage containers returned to you. Have some snacks like veggies, chips and fruits on the table at the start of your event so that at the beginning of the party when all the dishes have not yet arrived, the guests have something to munch on.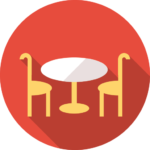 As a host, you want to make sure that the table is set and ready for the guests and their dishes. Make sure you have plates, serving platters, serving utensils, silverware, napkins and glasses ready and set before the guests arrive. Have some garnishes like herbs, wedges of lime/lemon plus salt and pepper handy. Think about where you are going to serve the food. Is it going to be a buffet style or a sit-down dinner? Since you aren't fully responsible for cooking, you should have time to decorate for the party and pay attention to all the other details from cleaning to set up.
Decide as a host if you are taking care of all the drinks or if the guests will bring them. The drink table needs alcoholic and non-alcoholic beverages and mixers. If you are providing the drinks, make sure you have a variety or make sure you assign these items in your potluck planning sheets. Don't forget about the ice and ice bucket!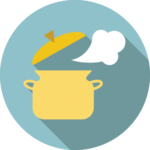 Hopefully most dishes arrive prepared but have your kitchen ready and organized in case guests need to warm up their dish in the oven, whip up a last-minute sauce or make minor modifications. Ask your guests in advance if they need oven space or the stove for more than a warm up so you can plan the use of the oven for your own or other dishes coming to the party.
Create place cards for the dishes you know are arriving so guests know where to put the food as well as what everything is. Have a few extras on hand for any surprise dishes. You can also print a menu and display it on the table for the guests.
Whether there is time to wash and clean up the dishes before the party ends or not, make sure that guest go home with the dishes, containers and tools they brought to the party. You do not want to chase everyone down for weeks after the party to give them back their dishes.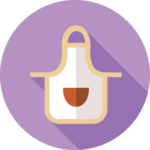 Try not to give your guests too much to do and remember. Remember that it's a potluck and not everything is in your control. Relax and accept that things might not go as planned. There might be duplicate dishes or last minutes changes. Roll with the punches and make the best of the night. After all, staying social and enjoying the company is the main goal for arranging a gathering so enjoy yourself.