Thanks to the recent interest in sustainability, home gardening and farm-to-table eating, canning food and storing the jars for future use has become widely popular. But as with any culinary activity that you undertake, whether it's baking or cooking up a five-course meal, organization is a key component to getting a five-star review.
While most of the organizers at Team M2O enjoy our time in the kitchen, not all of us are skilled at canning. That's why we reached out to one of our favorite people, Julie Scott (aka mother of M2O's Mackenzie Scott, CPO®), to give us some tips on how to manage and organize all the supplies and space required for the canning process.
Interview with a Canning Expert
Julie, thanks so much for spending time with us today and sharing your best insights on the jar canning process. Before we get into the details, can you tell us how long you've been canning and what types of foods you can?
"I have been canning for over 20 years now. I started doing mostly jelly and tomato products but then graduated to more robust vegetables like collard greens and beets (one of my favorites!). For the past few Thanksgivings, I have used the turkey carcass to make turkey broth and for supplemental dog food throughout the year."
Supplies
Obviously, you know a thing or two about the process, so let's dig into some organizing specifics. There seem to be a lot of supplies required to can foods. What's the best tip you have for keeping all of those canning necessities in order?
"The process moves very quickly so if you don't have all your tools on hand and ready to go, that will have a big impact on your final product. I would say that the best way to save space and time is to collect and store your canning tools – your can tongs, funnel, magnetic lid grabber, and a few rings with lids – inside your canning pot or pressure canner. That way you aren't running around looking for everything plus all your tools are clean and sterilized."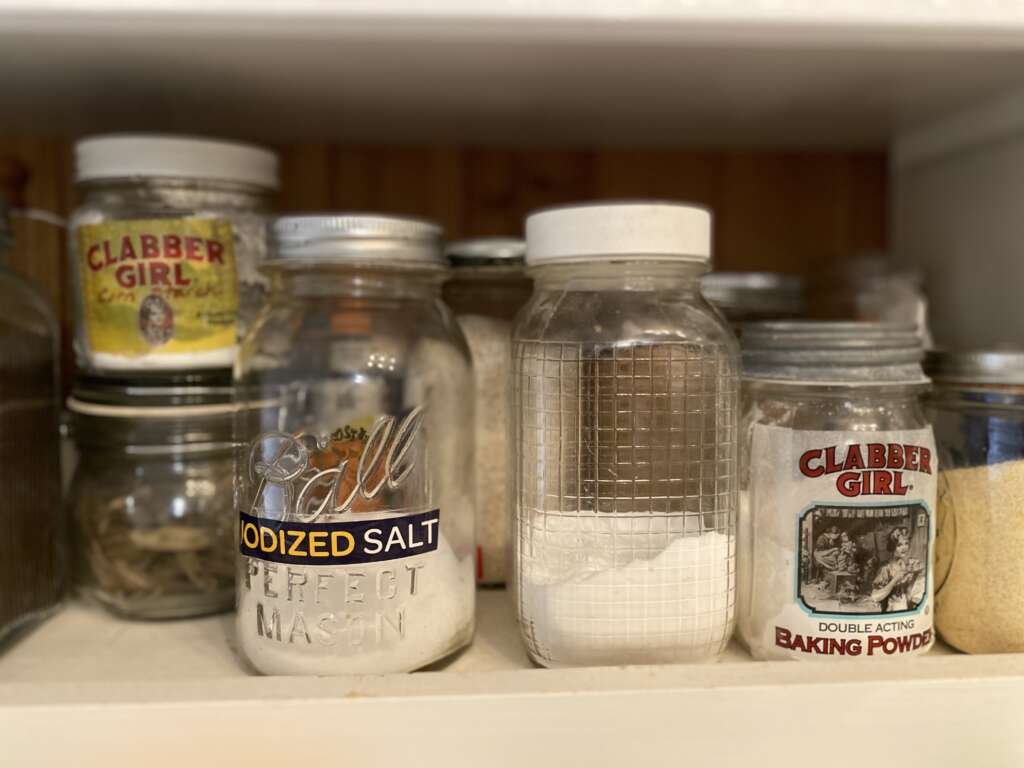 Jar Storage
That makes sense! At M2O we encourage people to store things where they use them so that is a great idea. What about storing the canning jars themselves?
"It's important to have adequate space for jars, both empty and full.
You need to have a dedicated section in your kitchen or workspace for the empty canning jars that's easy to reach. Keeping them all together can cut down on your prep time and streamline the canning process.
Once you've filled the jars, you'll also want to have space in your pantry or some other cabinet for them. They may need to be stored for quite a while! I always recommend that people store them on adjustable shelves, that way you can make them a little taller than typical can sizes so as to not waste vertical space. Personally, I always like nicely-faced cabinets and shelves once the canning process is complete."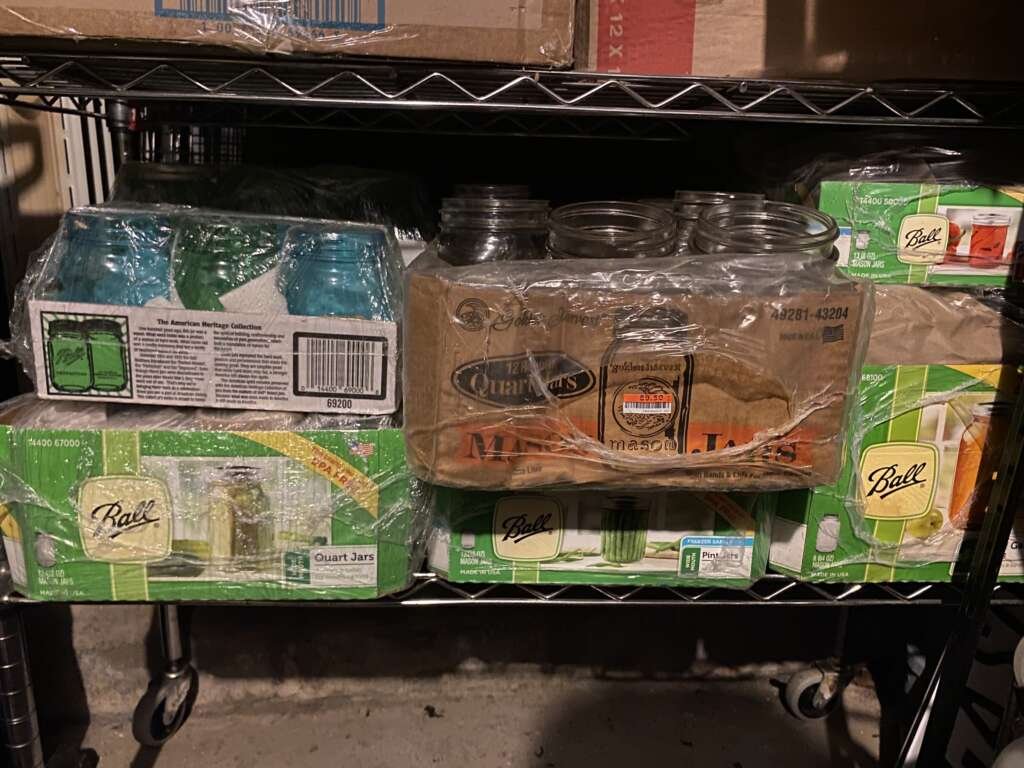 Labels
Yes, we love taking advantage of vertical space too! We also love labels and know that having them on hand is important. When it comes to canning foods, what do people need to remember about labeling?
"After your jars are processed, cooled and rinsed off, labeling is one of the most important things you can do! I would suggest having a fine tip sharpie marker or a label maker and jarring labels handy. Then you can properly label your jars without having to guess which red food is in each of the ten jars you have sitting on your counter.
I would also recommend using a good graphite pencil as opposed to a ballpoint pen which could fade over time.
For finished products, it is important to remove the ring from the jar for long-term storage. This will prevent moisture from getting trapped and breaking the seal. However, I fully acknowledge that the jars look so cute with the rings on! Sometimes I will leave the rings on for products I know I will use within a few months."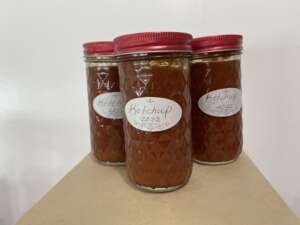 What Else?
You've given us some wonderful tips and tricks for canning. Is there anything else people should know?
"While some people can foods just for fun and others do it as a business, I would say regardless of why you can, create your own personal brand. Be consistent with jar size, shape, pattern and label for easy identification. Have fun and be proud of all the hard work you've done!"
Those are great tips Julie and we appreciate you spending some time with us today. We've learned so much and hope that you have too! What are your favorite canning tips? Share them with us below!
Bonus!
As an extra bonus, here are some of Julie's favorite canning products and the links where you can buy them:
The All New Ball Book of Canning and Preserving – Amazon