According to realtors, closet space is one of the most important factors that homebuyers pay attention to when searching for a house. But not all houses are blessed with large walk-in closets. So what do you do if your closet situation is less than ideal? Design your ideal closet!
Need help designing and creating your closet? We can help!
Download our free closet checklist at the bottom of this post!
While it may seem time consuming, creating your own closet system deserves a lot of consideration. Below are 5 things you'll want to think about before refitting your inefficient closet space or moving into a freshly designed closet.
What to Look for in a Closet System
These days, closet systems can be found at a wide variety of stores including IKEA, The Container Store or your big box hardware store (think Home Depot or Lowe's). With so many options, how do you know which to choose? Here are a few things you'll want to keep in mind as you decide:
Versatility. Whether you've got young kids you're planning a closet for or you're needing more space for work uniforms, make sure that whatever system you choose is versatile. Can shelves be moved around easily? Can spaces be revised to make room for growing kids' clothes? These are just some of the questions you will want to ask to ensure that your closet system will be able to keep up with your ever-changing life needs.
Functionality. In the organizing world, function comes before beauty. Why? Because no matter how pretty a space may look, if it doesn't function for you the way it needs to, the less likely you'll be to use it or maintain the order you've worked so hard to create. To make the most out of your closet, you'll need to assess exactly how your closet will function – is it for clothes, coats, general storage? Then within that particular space, determine how you'll want to use it – long hang space/short hang space, shelving for baskets or containers, drawers for underwear and lingerie? Knowing exactly why and how your closet functions will make it easier to choose the right system for you.
Portability. If you move a lot and want to take your closet system with you when you go, then it would be best if you purchased something that is easy to disassemble and reinstall. If mobility is not an issue for you then you might consider systems that are more permanent (think California Closets). Either type of system will serve you well, but if this is a concern you'll want to address it before making your purchase.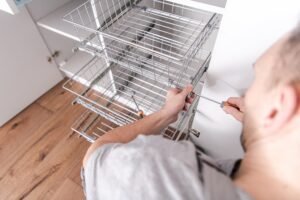 Accessory Options. Closet systems come with a wide variety of options to choose from besides just hanging rods. There are drawers, shoe shelves, valet hooks, and even pant hanging options to make your closet even more special. Determine which of these options would work well for you and then seek out systems that include these luxuries.
Aesthetics. Once you've nailed down all of the other considerations, then you can enjoy choosing how fancy or simple you'd like your system to be. Do you want wire shelving or would you rather have nice wood and metal finishes? Closet systems run the gamut with aesthetic options, but just remember those can come with a high price tag as well.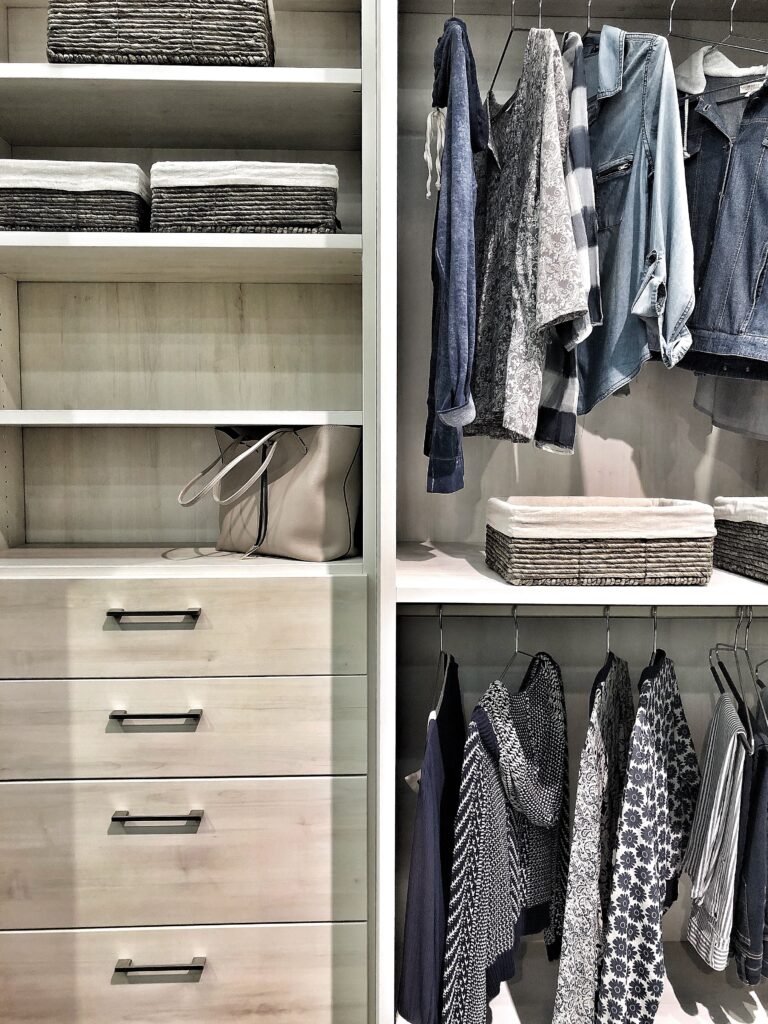 Creating a closet that works for you doesn't have to be difficult! If you can keep these 5 things in mind, you'll be well on your way to an organized closet that works and looks the way you want it to.
If you're looking for more help, the Mission 2 Organize team specializes in closets and closet design so feel free to reach out to us or download our Closet Accessory Checklist below!

Which of these considerations is most important to you when you're looking for a closet system?
Let us know!