Even if you aren't an A-list celebrity walking the red carpet, you might have one or two luxury pieces – gowns, suits, handbbags, shoes or jewelry – you cherish and want to keep well-protected. Whether it's your wedding dress, a tuxedo you wore to a charity event or a pair of Jimmy Choos you slipped on for that one special night out, you'll want to store them properly so they last as long as your memories of wearing them.
While it may seem like adding these items to your closet alongside your everyday clothes and accessories is the best option, these specialty pieces need a bit more tender loving care. But not to worry, we've broken it down for you so you can keep them in mint condition for the next time you want to step out like a Hollywood star.
How 2 Store Gowns and Tuxedos
Most luxury couture is made of delicate materials or fabrics so it's particuarly important to store them with the utmost care.
Have the proper tools on hand to store them. Before you stock up on the finest gala gear, make sure you have a few closet essentials on hand. This includes a breathable garment bag (muslin is best), acid-free tissue paper (not gift wrap tissue paper) and the proper hangers (we suggest sturdy wood ones).
Find the right spot. Since it may be a while before you don your luxury clothes again, you might be tempted to store them in a location that is out of the way, such as in a basement or attic. However, for several reasons those spots aren't ideal. The best place for your luxury garment inside a breathable, well-ventilated closet with little to no light.
Clean before storing. Whether you spot clean or dry clean, only store your special garments once they are free of sweat, fragrances or stains. If you can't get to the dry cleaners right away, don't be tempted to drop them on the floor or hang them up with your clean clothes. Instead, keep them away from the rest of your wardrobe to avoid attracting moths, which are drawn to body oils and perfumes.
Determine what needs to be folded and what should be hung. Many people assume that hanging all their luxury pieces is the way to go, but that isn't always the best option. Knits, beaded items, or lacey pieces should be folded, not hung, and wrapped in acid-free tissue paper.
Keep them smelling clean. To avoid musty smells and keep pesky insects at bay, consider storing your couture with a cedar block, lavender sachet or aromatic insect repellants.
How 2 Store Luxury Accessories
No outfit is complete without the right accessories, so storing your shoes, clutches and jewelry properly is equally as important as how your store your clothing!
Shoes
Once you slip off your favorite fancy footwear, be sure to wipe down the soles before storing them in a clean, dry place.
Store your shoes off the floor, elevated and wrapped in acid-free paper.
If you're not going to display them or keep them with your other shoes (preferably in a clean container), you might want to consider placing them back in their dustbags inside their original boxes.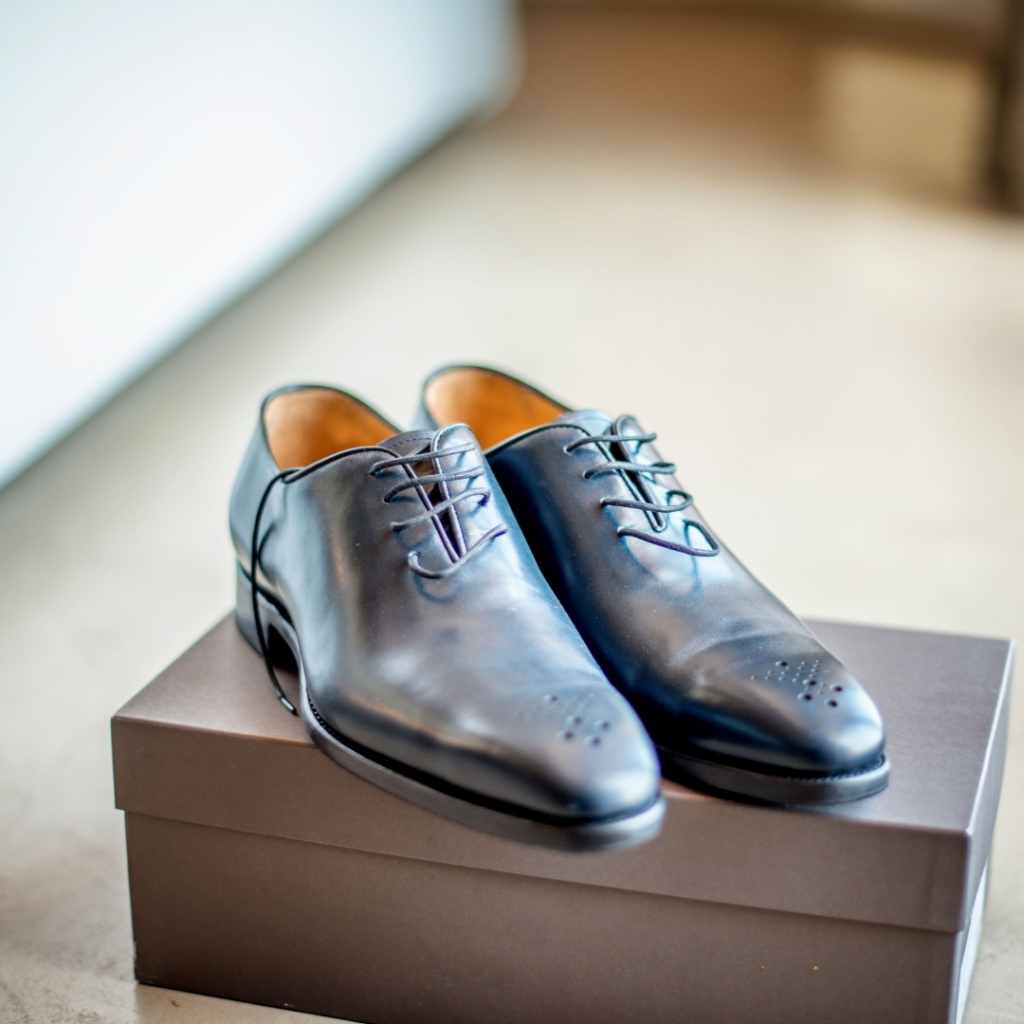 Bags/Purses
In the long run, it's worth it to take a few minutes to wipe down the interior and exterior of your handbag after you're finished using it with a damp, clean cloth or handbag wipe. Ocassionally consider taking your best bags for a professional cleaning.
The best way to store a handbag is upright in its dustbag (away from light) on a shelf. Stacking expensive purses on top of each other is one of the quickest ways to damage, crease and deform them.
Whether you want to display your luxury handbags or not, maintain their shape by inserting crunched up acid-free paper to the interior before placing them on a shelf.
Never hang luxury bags by the straps or handles as that can distort the shape, cause indentations or be the reason the stiching comes loose.
Jewelry
Despite the beauty and sparkle of fine jewelry, it's best to keep necklaces, bracelets, earrings and rings in a safe location away from direct sunlight and at room temperature (low humidity).
If you can't return the jewels to their originals boxes, consider using a multi-drawer, felt-lined jewelry box with dividers and drawers.
To avoid tangles and knots, store earrings, bracelets and necklaces individually.
Using these tips will ensure that your red carpet looks glitter and glow through the decades. If it all seems a little much, call upon our business partner, Garde Robe, who specializes in museum-quality garment storage for precious clothing, footwear, furs and accessory collections, and provides on-demand accessibility whenever, wherever. It's top of the line service for your top of the line wardrobe!
How can these tips help you better store your luxury wardrobe?