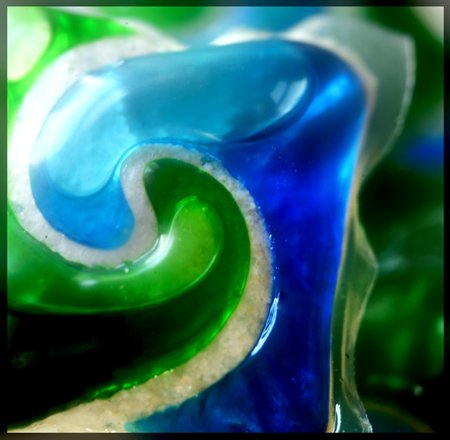 Don't we all wish we had a robot that would wash our dishes, dry them and put them back where they belong? When 60's fiction was filled with futuristic robots that did our chores, there was a sense that very soon all of us would live in a smart house that cooks and cleans for us!
Oh well! That didn't became reality and now we are all stuck doing chores such as washing the dishes ourselves. At least let's make it easier on us by having an efficient kitchen sink area, stocked with the necessary tools and organized for easy use.
It doesn't matter if you use a dishwasher for most dishes, there are always odd sized and delicate dishes that need to be washed by hand. For such tasks, you need to have your gloves, sponges, dish rack and dish towels always handy.
Gloves & Kitchen Rags:
Hang gloves and rags from hooks on the wall or on the inside of a cabinet door. You can use a punch and binding tool, hook towel gripper or binder clip for easy hanging. Over the cabinet towel bars work as well.
Sponges:
Use a soap holder or a sponge holder to store your sponges inside or close to the sink.
Dish Detergent & Hand Soap:
Store these liquids side-by-side in a dispenser close to sink. There are caddies out there that allow you to store the dispenser and sponges next to each other. Need more space? Use an over-the-sink shelf to store these items close to sink while making more room on your counter top. Dishwashing detergent is best kept under the sink with your cleaning supplies.
Dish Rack:
If you have a two sink setup, you can use an inside the sink dish tray. There are also many options for side dish racks that you can put next to your sink on the counter.
Use a small basket inside your dish rack for utensils, though some racks have built-in utensils holders.
If you have room and know a great carpenter, you can install dish racks above your sink, so you can dry and store your dishes in one act. We searched online and couldn't find one specific for this purpose in the U.S market that you can install yourself. If you do a search and find one, please let us know.
Paper Towels:
It's best to keep the paper towels close to the kitchen sink. You can place a paper towel holder stand on your kitchen counter. To open up more counter space, use an under-cabinet, over-the-cabinet or wall-mounted paper towel holder.
Put your dishes away after they dry, keeping them organized in your cabinet. This little trick keeps your sink de-cluttered and ready for the next set of dishes that need washing. Now who's turn is it to the dishes tonight?