Think about all those times that you tried on a pair of your most unflattering jeans, decided to not wear them and then put them back in your closet. Since the invention of smart phones, you haven't used the timer in the kitchen or the clock next to your bed. Examples of the useless items that we keep around is endless but there is only one solution. Purge, purge, purge!
One of the best ways to de-clutter is to donate your items. Helping others by giving them the stuff you don't need anymore keeps the items out of landfills and fills our hearts with joy. Add to that the benefits of more simplicity and space in your home. Once you gather the items you don't need anymore, separate all broken or worn out items for recycling. Then you're left with only the items that are ready to be donated.
The next step is to decide where to donate your items. This is particularly important if you want to make sure your goods go on to find another life. Journey with us as we discover the best places to donate your unwanted items.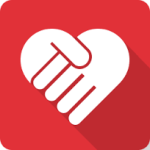 Donate to causes close to your heart
At this point of life, we all have causes or organizations that are dear to our hearts. For personal reasons we love to help these causes as much as we can. If you are not already involved with an organization, search online for the charity of your choice or for a cause that speaks to you. What kind of donations do they accept and have a particular need for?
Search by items
If you have an overabundance of prescription glasses, shoes, clothing, cell phones or any group of items, donate them separately to specific causes. Search online for places that focus on collecting these special items in your area. For example, SOLES4SOULS has special programs for donating shoes. Lions Clubs collects donated glasses plus they conveniently have drop of locations set up all over the country. If you mainly have clothing or housewares, look for a local shelter. They are evermore in need of sheets, blankets and hygiene supplies. Take an environmentally friendly approach by donating locally. Once you have picked the charity, it's a good idea to look at their mission statement and learn specifically how they use the donations to help the community or the cause. This information will help you to decide, since you can quickly determine if your values are the same.
Seasonal Donating 
During winter time many charities organize coat drives and, in the holiday spirit, it's also time for toy drives. Event notifications are sent by mail, hung on flyers in your condo lobby, announced on the news and even on the radio. Next time the season comes around, plan to take advantage of all these pop up, drop off locations. Go through your closet and purge all those off-size, broken in coats that you never wear or tackle the toy room that your kids have not used in 5 years.
Almost anything can be reused or recycled
Donating is one of the most "feel good" ways to recycle. Even things that are not in great condition can be put to good use through the donation process. It only takes a little bit of effort on your part, but the reward is priceless. For example, most homeless shelters cannot use worn out blankets, towels or clothing, but many animal shelters are in desperate need of these items for lining cages or cleaning up. Some shelters can provide you with a list of places that will take the donations that they refuse. The whole point is to keep these items out of the trash after all. Some items are harder to donate (like mattresses and  pillows) so taking the time to find a place that can use them makes the hard work worth it since everything will be put to good use. Donation Town website is a good place to start your search.
New and high value items
Sometimes in your pile of donations there are items of value such as name brand clothing in good condition, artwork or items that are new and have never been used. The good news is that someone else might want to buy that item from you. You can always donate the new items to a charity for their silent auction. Selling your name brand items yourself online or through a consignment store means you can then donate the profits to the charities of your choice.
Sample grabs
We see many unused samples pile up in our clients' homes. They are collected in many ways including through programs that send samples on regular basis! Mini toiletries from hotels such as soaps, shampoo and all the free goodies from the room overflow in many of the bathrooms we have visited. It's actually a habit of many of us to collect samples. We think we will use these items at some point or maybe on our next trip, but we never do. We just end up collecting more! One way to use these items is to arrange them for your guest in the guest bathroom. But if you travel a lot or regularly receive packages with samples, sooner than later you'll have way more than you need for you or your guests. Don't feel guilty about letting them go so you can make room for other things. When you make sure they get into the hands of those who will use them, all the guilt washes away. Almost every shelter that we have worked with is in need of hygiene supplies like these. Gather all these items, drop them off at a shelter near you and they will love you for it. You will love yourself for freeing yourself of all of it too.
Big & heavy Items
If you are donating bulkier items such as furniture, you need to search for places that have enough space to store these items. Many smaller charities don't have the floor space for these items, but they can take it to their offsite storage. Call around to ask them about these policies in advance. If they offer a pick up service and you cannot drop off the large items yourself, arrange that with the charity as well.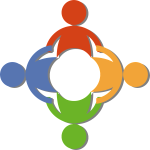 Make it easy 
Always try to keep related items and parts together. Use tape to attach hardware to any furniture that you disassembled. Put the little tiny parts of a game in a baggie and attach it to the game. If parts get lost, your donation can become unusable or it will take a huge effort of time for staff to put things back together again. Always wrap breakable or sharp objects and make clear notes (SHARP!) on the box or bag that indicate it contains sharp objects. Following the guidelines provided by the charity you choose will save them time and money and also helps to ensure your items are useful. Save time by keeping a list of the items you are donating for tracking on the donation receipt. This list can also be handy when you are searching online or calling around to find the charities you want to donate to.
Spring cleaning is here and nature is shedding the winter blues. We need to let go of the clutter that is, not only taking up space in our living quarters but, also messing with our minds. We have many resources to help you. From tips on deciding what to donate to learning how to let go, we love helping you out on your purging quest. If you cannot find your answer here on our blog, on our Facebook page or on our YouTube channel M2O-TV feel free to leave us a comment here.  Wishing you joyful purging and the feelings of freedom and satisfaction that come after the clutter is no longer in your space.
Mission 2 Organize donates 95% of our client's donations to Cornerstone Community Outreach. They have a substantial storage space to keep all the donated items. Since they help people find housing and move out of the shelter, they take all kinds of donations from household goods to clothing. Now that's gratifying!