Just because you're having a fabulous party doesn't mean you need to spend a pretty penny on decorations. There are so many easy Do It Yourself party crafts that you can try out at home. Here is the project that will help you to spruce up the atmosphere at your next gathering.
Materials Needed:
8 sheet of 20×30 inch tissue paper
wire
scissors
monofilament
To get started, lay out your tissue paper flat on a surface.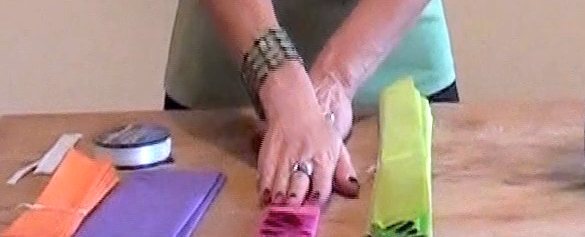 Fold it accordian style, back and forth in 1.5 inch folds and press down the crease.
In the middle of the strip, wrap a long twist tie or floral wire to hold it together.
Cut the ends in a rounded or pointed design.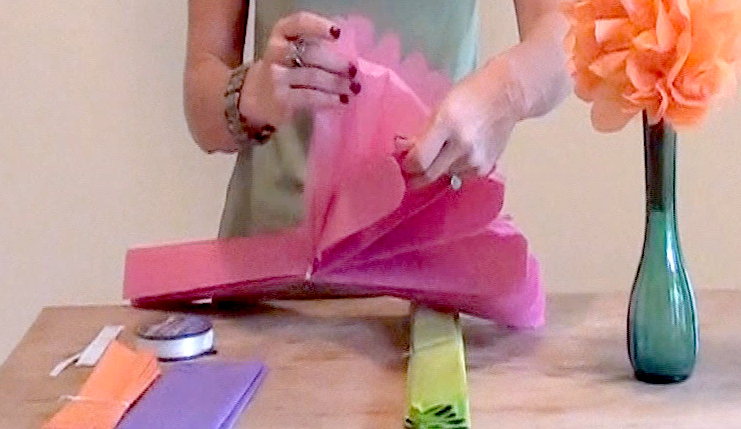 Fan out the ceases and pull the tissue apart. The more you pull and separate, the more bushy and bold your flower will be!
Hang these cuties from the ceiling with monofilament, these paper peonies add a nice pop of color to the room
Photo by: Birkenheuer photography
Tip:
You'll need 8 sheets of paper for each one, so buying them in bulk is the most economical option.
Here is a video on how to make paper peonies and two other affordable DIY party decorations.