The National Association of Professional Organizers hosted their annual
conference in Los Angeles this year. This unique opportunity to be educated in
organizing practices and to network with other professionals in our industry are
just a few of the things that drew the ladies of M2O to join in on NAPO2015.
Here is a wrap up of our experiences.
Blurry eyed, early morning flights are
tough for night owls like us.
Check out these conference name badges.
Straight as an…err, organizer?
We ran into our friend,
Dorothy Breininger from Hoarders on A&E.
And our friend from NAPO2014,
Stephen Bok of NAPO-WDC.
Plus we met new friends like these
lovely ladies from Nigeria.
We even managed to spend some time
with our NAPO-Chicago peeps.
There were plenty of educational opportunities
and inspirational speeches too.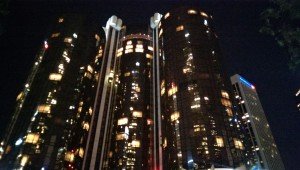 We relaxed in the evenings on the
terrace at the Westin Bonaventure.
And then stayed up all night working in the lobby.
We picked up a few things like these
license plate holders from NAPO-SFBA.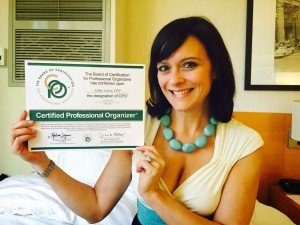 And Schae's Certified Professional Organizer
certificate from The Board of Certification
Meeting one of NAPO's Founding Members,
Ann Gambrell, was a highlight of our trip.
And we even got to schmooze with the outgoing President of the
National Association of Professional Organizers, Mary Dykstra Novess.
Organizing everything (even car trunks) is in our blood.
We just can't help ourselves!