We think de-cluttering is one of the best practices for letting go of the old and making room for the new. Our clients purge for many reasons. Sometimes it is downsizing, moving across the state, or making room for a new addition to the family. No matter the reason for purging, you are going to end up with a pile of stuff that you don't need anymore. Some things can be donated but you might want to sell some things as well.
The first step you'll need to take is choosing which e-commerce platform to use, for example, is Wix or Shopify better for ecommerce? Read some reviews to help you reach a decision. For the most part, selling your items online is a time consuming effort regardless of the outlet you use to sell. If you choose to sell items online, consider that you have to take good pictures, research pricing, list your items, keep in touch with potential buyers and, in most cases, ship the items. But this list doesn't end there, you also have to make sure you have a designed shop to invite customers to spend their money with you! You could use some tips on how to design your ebay shop or if you're using an alternative platform it could be how to design shopify website, having a design that has the 'WOW' factor will go a long way with consumers. Here are some helpful time saving apps for selling items online.
ebay
It's no wonder this one makes the top of the list. ebay is the pioneer of selling online and still remains a front runner. You can sell almost anything on this online marketplace. Because of its reputation for online shopping, ebay is highly trusted by many buyers and sellers. The app for this marketplace is actually quicker for listing than the website. If you do not wish to put too much effort into selling you can also use the ebay valet service. With this service you just ship the items and ebay sellers will list and sell it for you for a higher percentage of commission.
Poshmark
For selling clothing and accessories, especially designer labels, Poshmark is one of the best options. You can find a large network of buyers and sellers on Poshmark that are willing to negotiate the price, making this app very seller friendly. Posting and listing is also easy on this app. Just snap a few good pictures and upload them with descriptions on to the site. Poshmark will also help you with shipping by sending you ready to ship boxes and hosting virtual parties to sell items. The service is a little pricey since they take about 20% of your sale for commission.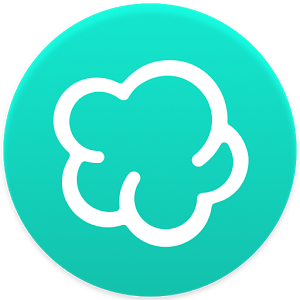 Wallapop
In the words of the Wallapop app developers; "Wallapop is a free virtual mobile flea market that allows you to buy and sell second hand products. Selling on Wallapop is easy, fast and free. Sell anything you want! Just take a picture and post it on Wallapop – and voila. It's instantly available to buyers in your local area. Everything for sale on Wallapop is displayed according to how fast you can get to it! Get in touch directly with the seller and meet him or her to see and review the item before you buy." The app has a good rating on app store as well as some good reviews.
Offerup
This app is more about selling items locally than shipping them. Although there is no restriction on selling online and shipping items, the app focuses on allowing buyers to see items in person before purchasing them. As a seller you can chat with potential buyers and buyers can rate you after any transaction. Like ebay you can sell almost anything on this marketplace. On the app you can choose to have additional validation through real-world ID scanning before meeting buyer or seller. The app also allows you to take pictures of everything you want to sell and put them up quickly with a few tags and short descriptions. Buyers can search by neighborhood for items as well as other categories.
Gone
This market is great for any electronics you want to get rid of that are in good condition. The site will take care of most of your tasks from listing, pricing, to providing you with boxes and prepaid mailing labels for a UPS pickup. The commission for each sale is about 10%-20%. But it takes a lot of work off your hands. All you need to do is to snap a few pictures and post them to Gone in order to know the market price for your items. If you accept the market price, you will send your things in the box provided and you are all done. Gone will take care of the rest. Once the sale is made, your share of money will be sent to your Paypal account.
If you try to sell online, except to always pay somewhere from 10%-40% of your sale in commission. The percentage varies based on the amount of work you or the provided online market platform is doing to sell your items. Just remember, even though these apps any many others out there might make your listing easier, you still have to spend time and money to sell your items. When deciding weather or not to sell an item, consider how much you will get paid minus the work and commission that will be spent during the sale. And please, make sure you take all measures of safety when you are selling or buying items online or in person. Best of luck on your next virtual yard sale!