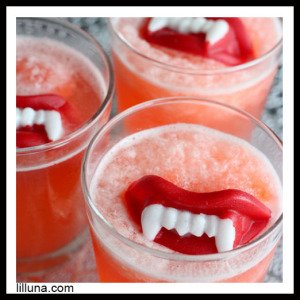 Vampire's Blood
This fun, colorful slushy is easy to make and is sure to be a great hit at a Halloween party.
Ingredients:
1 1/2 cups sugar
1/2 cup lemon juice
6 cups water
2 3 oz. packages Strawberry JELL-O
1 46 oz. can Pineapple Juice
1 quart orange juice
2 2 liters Lemon Lime Pop
Get the full recipe here @Liluna.com
Fall in a Jar
The color of this drink makes it a perfect one for any fall party. You can decorate the jar or use a decorative straw for the holiday of your choice.
Ingredients:
One 2-liter of Sprite, chilled
One 2-liter of Fanta Orange soda, chilled
6 – 8 scoops Orange Sherbet
Get the full recipe here @thefrugalgirls.com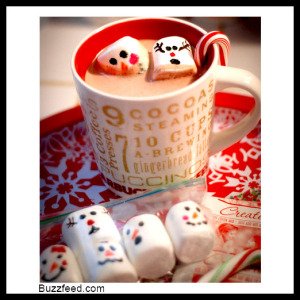 Melting Snowman
Any kid loves hot chocolate, but this one is a winner with adults too! And nothing is as comforting as a hot cup of hot chocolate in the winter. It's all the cheers and happiness of the season in a cup.
Decorate your marshmallows using an edible food marker. You can use a stick of candy cane to add a little extra touch of the season.
You can find more holiday food decorating ideas here!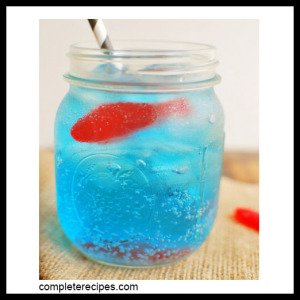 Ocean Water
Summer sun, pool parties and no school. Bring on the fun. Use a Swedish fish or any type of gummy candy to personalize this drink. Perfect for any underwater themed party!
Ingredients:
3 tablespoons water
3 tablespoons sugar
1 teaspoon coconut extract
3 drops blue food coloring
2 (12 ounce) cans lemon-lime soda
Get the full recipe here @completerecipes.com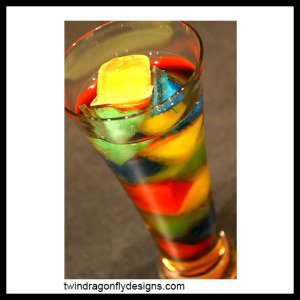 Carnival
This drink can go with any theme or gathering. it's simply a fiesta in a glass.
Make different flavors (and colors) of Kool-aid, pour them into ice trays and freeze. Fill a clear glass with the different colored ice cubes and fill with sprite or ginger ale. Mix up this beautiful and delicious treat.
Get more rainbow decoration ideas@twindragonflydesigns.com