Practicing social distancing has been an eye-opening experience for sure. I have been pleasantly reminded of how creative and innovative many of my friends and family members are. It seems like with each passing week I am impressed by someone's ingenuity in finding new ways to connect and have fun from afar. Since staying inside and physically distancing, I have attended virtual Netflix parties, cocktail hours, Passover Seder, trivia nights and more! Join us as I share all of the fun ins and outs of how my friends and family and I have put together such fun events without leaving the house.
Netflix Party: Google Chrome Extension
We all know someone whose #1 activity right now, while stuck at home, is binge watching hours and hours of television and movies. So far, I have finished the latest season of "You" on Netflix, Season 1 of "The Nanny" on my Roku and several classic movies I had never seen that my boyfriend insisted I watch. It is a personal goal of mine to read more books and get less screen time so my rule is: no watching TV by myself. I feel better about the habit if I am socializing while I do it.
A great way to enact (or circumvent) my rule has been to use the Netflix Party Chrome Extension! Long before any stay-at-home orders went into effect, my best friend and I were getting together every weekend to watch The Office. Now, we call each other up via video chat or phone, sit at our computers and watch in sync! It's magical! If I pause my screen, her screen automatically pauses. If she pauses, I pause too. We can still hear and see the show in high quality while hearing and seeing each other clearly. Pop some popcorn, set up video chat and enjoy! For other platforms try Metastream or TwoSeven.
PRO TIP: I recommend plugging headphones into your phone but keeping only one earbud in. This way you can hear the person or people you are watching with, but they don't hear an echo of the show from your end.
Virtual Cocktail Party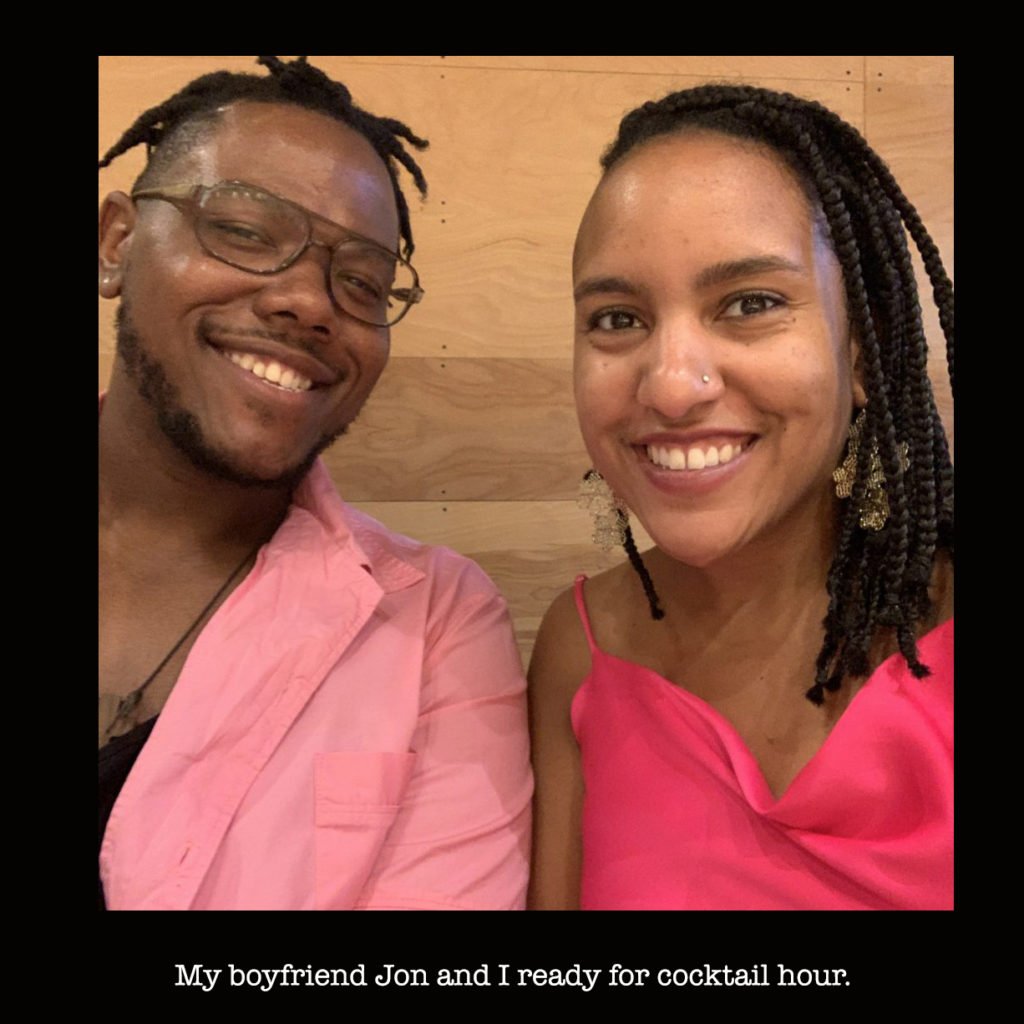 One of the hardest parts about not socializing is trying to encourage myself to get up and get dressed as if I have somewhere to be. I have so much more energy and excitement for my day when I am all put together. Lucky for me, my friends are in agreement and we have taken to creating virtual parties for ourselves as excuses to get all dolled up.
A few weeks prior to the COVID-19 stay-at-home order, one of my best friends decided it was time for us to meet a guy she had been dating. We called him "her crush". We were all so excited! So naturally, my friends were not about to let social distancing get in the way of the big reveal. We had been hearing about this guy for months! An idea quickly developed for us to host a virtual party where "her crush" could be a guest. This was what inspired our first virtual cocktail party.
Before I knew it I had not one, not two, but THREE Google Hangout invites for the SAME NIGHT at the SAME TIME on my calendar. At first glance my friend's scheme sounded a little complicated and over the top. It turned out to be one of the most well planned and entertaining parties I had ever attended! Let me explain.
On the evening of the big party, my boyfriend and I got all dressed up. We really felt like we preparing to leave the house! It was a great feeling after being inside dressed like slobs for a week. When were were ready, we headed to the kitchen to set up the iPad and join the Google Hangout labeled "Kitchen". We were instantly welcomed by three of our other friends all dressed up too in their kitchens fixing beverages and chatting. What a great surprise! We had no idea they would be attending the party. It was so much fun to catch up and plus it was easy to hear without the ambient noise of a typical party. When my boyfriend and his buddy got into a conversation that I had no interest in about anime, I decided to see what was happening in another "room".
I grabbed my drink, went to my living room and joined the "Living Room" video chat on my phone. There, I found a set of my close girlfriends and even met the infamous "crush"! The night ebbed and flowed on with such ease and fun! People taking shots of whatever they were drinking in the "Kitchen" and friends sharing tv show recommendations over the snack table in the "Living Room". My friends and I kept the balance between the different group chats, getting to know new friends while also catching up with old ones. Don't let social distancing suppress your inner party host! Get all gussied up and host a virtual cocktail party.
To set up this party, follow these steps.
Pick a day and time to host your cocktail party.
Choose a theme. My friends and I just did a simple cocktail party but you could really get creative with a fun theme.
Compile a guest list. 10 – 15 people is ideal for a party with three "rooms". There will always be a good number of folks in each room but not too many that you can't communicate.
Collect your guest's email address.
Choose a video platform that allows you to create multiple sessions occurring at the same time. (My friends and I used Google Hangouts)
Create three Google Calendar events.
Create three video chat session links. Each session will represent a different room (i.e. kitchen, living room, snack table).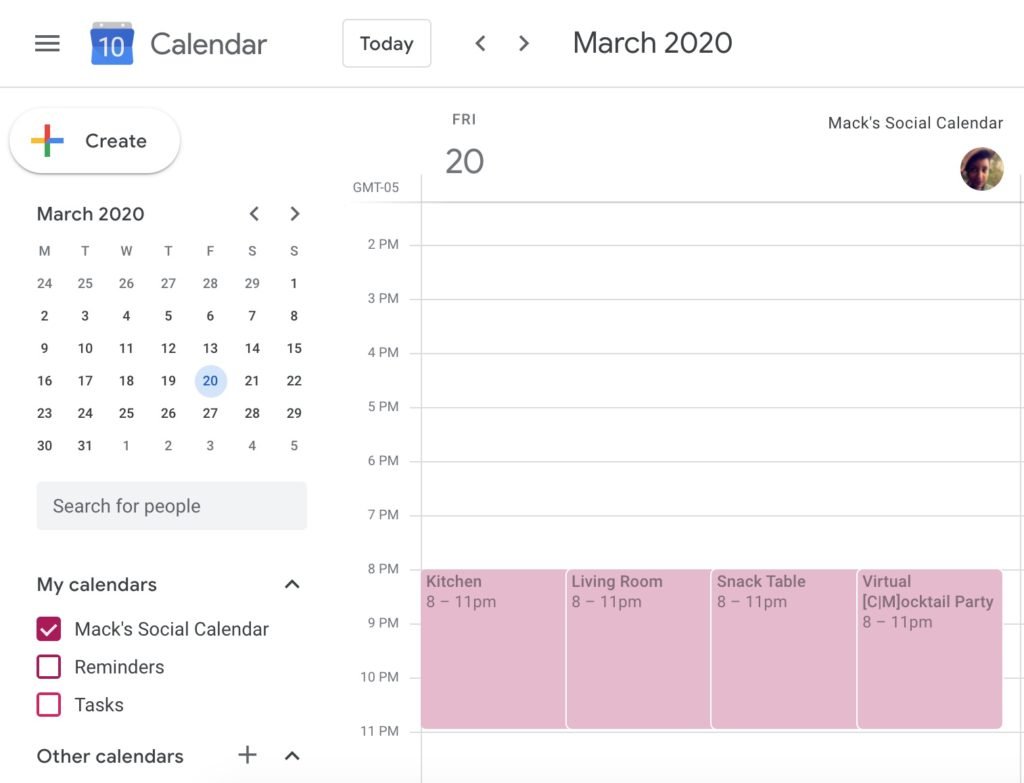 Now that you have the framework, set up the calendar invites.
Theme: Tell them the party theme. Suggest costumes, accessories or inspiration.
The Rooms: Explain how the rooms work. Let them know they should be standing in their kitchen before they enter the "kitchen" session. Suggest your guests make their drinks in there. Maybe suggest a specific topic of discussion in the "Living Room" and themed snacks for the "Snack Table" (maybe an office or man cave).
Refreshments: Of course, everyone will need to provide their own cocktail ingredients and snacks.
The Rules: Each guest may only be in one room (video chat) at a time and must physically move from room to room in their home if they want to join another chat. For example, if they get up from the living room to go to the kitchen for drinks, they must hang up from the "living room" video chat and join the "kitchen" video chat.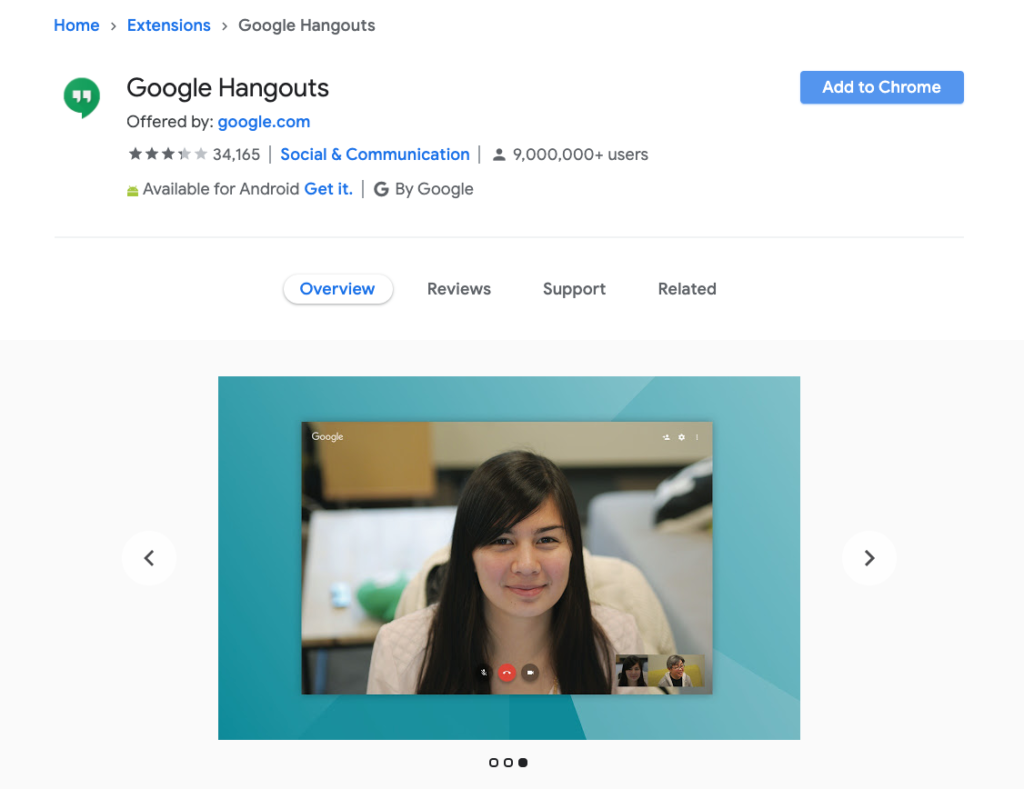 Virtual Game Nights
Under normal circumstances, a friend of mine writes trivia questions and rounds for bar trivia nights. During the stay-at-home order, she has been hosting trivia nights for a group of friends over the platform Discord. She sends out a Google Form as an answer sheet and we all get on Discord to chat. Household vs. household. We mute ourselves during the rounds so as not to share answers. To make it a little more interesting, we each pitch in a few dollars so we can award gift certificates to the first and second place winners. Our host generously uses the pool of money to give gift certificates from small businesses that may be struggling like neighborhood restaurants.
If you get creative you can play board games, card games or charades with groups of people over a video chat. If you need to write things down or collect information, Google Forms, Google Docs and Google Sheets are perfect collaboration tools. During Passover, my best friend hosted a Seder and used a Google Form to create a virtual escape room quiz with clues. We, as the party guests, had to use it to escape Egypt! It was fun, educational and we all got to participate in the holiday with her.
Staying inside may seem very limiting right now, but there are so many opportunities. In Chicago my sister and I managed to get my 83 year old grandmother to activate and set up FaceTime on her iPad in Indianapolis! Trust me, if my Mimi can FaceTime, you can throw the virtual gathering of your dreams. What holidays or big events do you have coming up that you were looking forward to celebrating with friends and family? Get creative, think outside the box and organize a virtual gathering of your own!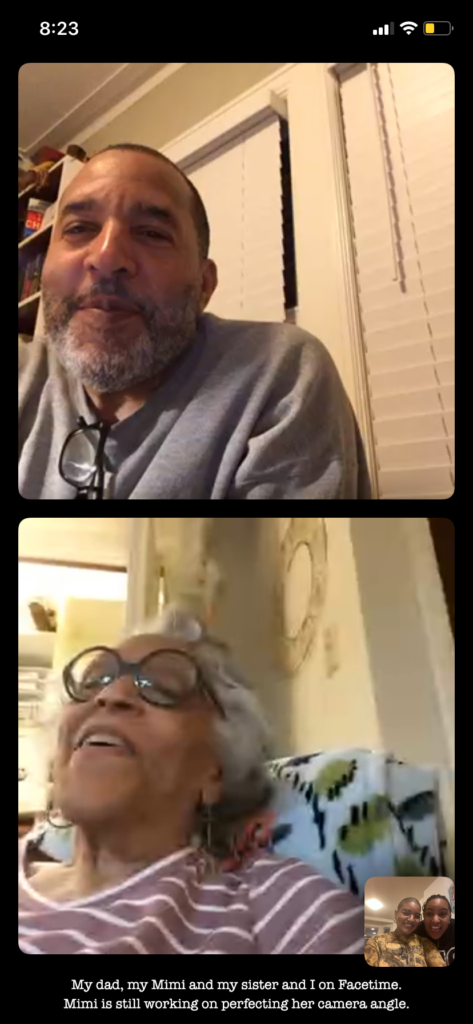 I have felt so inspired by my friends to create fun experiences for others while social distancing. What ideas do you have? Share them with us! We want to hear your wild aspirations and success stories. Let's inspire each other during this unique time we are experiencing together.