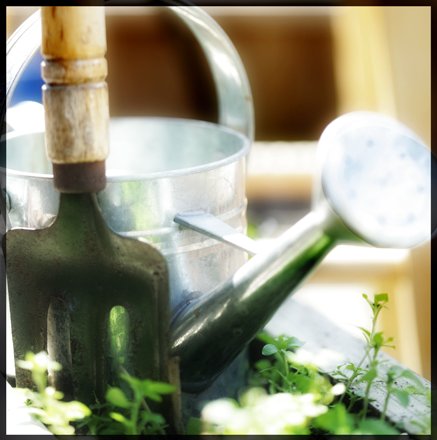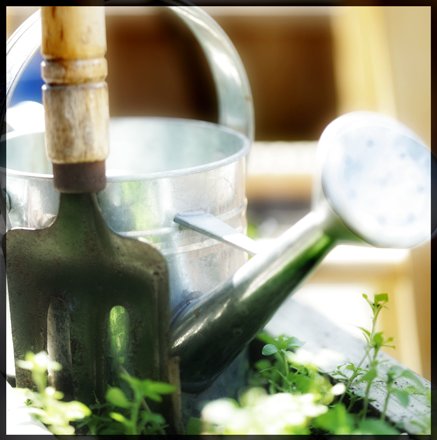 There is nothing greener than growing live plants. For some of us who have experienced the aroma of fresh herbs and the sweet scent that it leaves on our skin when we cut them right from the stem, having herbs all year around is a dream come true. You can use herbs in cooking. Some herbs are known for their healing power and make for some of the best natural ingredients for DIY beauty products. If for any reason you are in love with herbs as much as we are, you will want to keep a garden. There are few things in life that are as relaxing as having your own garden patch. Lighting has often been the reason for amateur gardeners to struggle when trying to grow produce. Fortunately, using a gavita can help rectify this. You can find more information on this online.
Unfortunately not all of us have space for gardening and some climates won't allow use of outdoor gardening all 4 seasons of the year. None of these should stop you from having a splash of green here or there in your home, if you are lucky enough to have the space for gardening, always make sure to have decent storage in your garden.
Luckily herb gardens are so easy to have in a your kitchen. You can choose from a variety of herbs and give them a home in your kitchen. Mix and match them with flowers to add color to your kitchen. There are many printed and online sources detailing what plants to choose and how to care for them in your kitchen.
Most plants love sun. If you have windows in your kitchen, use small pots and line them up by your windowsill. Give you're kitchen a unique look by mixing and matching colorful pots. Think unusual; a variety of objects with a few holes in the bottom or some alternative can work as a pot. Think in the line of sugar or tea jars, decorative watering cans, teapots and such. You can also use windowsill planters or windowsill boxes if your climate allows you to keep the plant outside at all times.
Do you have a sunny open corner or wall in your kitchen? Use a plant stand to create something of a live sculpture in your kitchen. Set the mood with your choice of pots; choose the stands and pots that work best with the style of your kitchen.
Have a small kitchen or no room by the window? Then think vertical! Herbs look great hanging down. Check out this fun option. Use wire baskets or hanging planters to suspend your herbs from the ceiling. You can also plant them inside of a planter or simply arrange them together in the basket in their individual pots. This hanging trick works well if you have small children or pets that you want to keep out of the dirt!
If you have any type of outdoor garden, store all of your gardening supplies including the dirt and tools all together in one place in your garage or on your balcony. Are you only growing a few plants in your kitchen? Then your gardening tool collection won't be that big. Store your gardening tools in an empty pot in your pantry or on a shelf in your kitchen. If you have too many tools for this, you could contemplate looking at getting yourself a one of these prefab sheds. Purchase one of these sets, which comes with its own storing kit.
Watching how a plant grows and blossoms slowly but surely right in front of our eyes feels like witnessing a miracle. The joy doubles when you can harvest and use the seed you sewed. The Zen feeling of connecting with nature will make your harvest the most amazing one that you have ever tasted. Claim your green thumb and this may be the greenest miracle yet!