There are more and more things we can do online nowadays. From our banking to ordering our food to even making free money online with Vindale, there is almost nothing that can not be accomplished online. The cyber market for sure is one of the great services offered on the world wide web. Having the option of getting things done at any hour from the comfort of our home is truly a miracle of this century. By avoiding driving, standing in lines, not to mention the distraction of being in the store, you are already spending less time by shopping online. We all love to get more things done in the shortest amount of time as possible. Here are few tips for you to keep in mind to make your online shopping efficient and affordable.
Know the mission and stay on track
It is best to have a shopping list if you are buying multiple items. Whether you have 1 item or 20, have a clear vision of what you want to buy. It is so easy to get distracted online. Maybe you are going to buy a red kettle, but that link leads you to another and you end up spending hours looking at the latest shoe trends. Worse, you end up buying the shoes that you don't need instead of the kettle that you actually need. Save your time and money by having a list and really focusing on the shopping at hand.
Gather and group
If you are buying several items, consolidate your shopping list. There are many search engines that allow you to look for everything on your list while comparing the prices. Not to mention, you will save money on shipping if you do most of your shopping on one site. Most of the time you can get discounts or free shipping if your items come from the same seller or if you spend certain amount of money.
Look for deals and reward yourself
There are so many ways to find deals and coupons for online shopping close to the holidays (or anytime, really). Check out the websites that specifically specialize in finding the best deals online. There are numerous websites that will be able to secure your discount/ coupon code. One being, Deals4Boomers or Honey. You can sign in on any of these sites and it will track your shopping interests. Another way to stay connected with brands that you like is via social media. Sometimes you can get an offer by just liking a page or following the company's tweets. To stay notified of promotions, you can also sign up for the monthly offers or newsletters of your favorite services and brands. Don't forget to look for the discount in your inbox just before you go to the store or use your phone to look it up before you check out. Many stores even offer royalty programs, membership discounts or account credits for their regular customers. Some companies might even allow you to use multiple offers and stack deals. Savings on top of savings!
If you don't need it, don't buy it
This one is very simple and applies to any kind of shopping, offline or online. Everyone knows you shouldn't waste money, yet in almost every space we organize we find items that have not been used for many years. Most of the time the only reason or client bought the unused item is because it was on sale. Do not buy things just based on the fact that it is buy one get one half off. Unless you actually need the item or plan to give it as a gift, do not buy it. Save yourself the time, money, sanity and cut down on the clutter at the same time.
Use your external memory
While you are searching the net for your items, use Pinterest to collect your interests. You can create private or public boards on Pinterest to collect the links to things you want to buy, to create a shopping list or wish list or to keep track of items that you really like. This gives you a chance to compare them next to each other in narrow selection with most information. Decision making becomes way easier when you have fewer choice and can narrow your options. Also so much faster than going back to history or start the search over. Do this through out the year when you see some item on the web that you are interested in. This way you can also keep an eye for any drop in the price.
It's all in the details
If you are not sure about an item and if it is gonna work for you. Read the return & refund policy for the company. Sometimes you end up paying for shipping an item back. Also look in to an option of returning the item to a store close to you. If the return is costly and complicated and you do not have a good return option our advice is to not get that item unless you are 90% sure it is what you want.
See what other have to say
Spend a little time reading reviews and see ratings. A quick look on reviews most time can answer the questions you had about the item. it's like learning from someone else experience. This is one of those times that spending a little time might save you a lot at the end .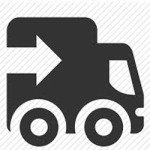 Keep shipping fee to minimal
We already talked about how by gathering your items you can most time avoid shipping fee. Another way is to check if the item you are buying has a pick up at store option that can work for you. If you buy many online items it is also a good idea to sign up for free shipping programs. Try to planning the shopping ahead of time to avoid high cost of rush delivary.