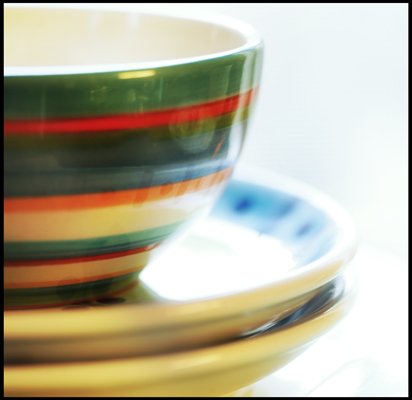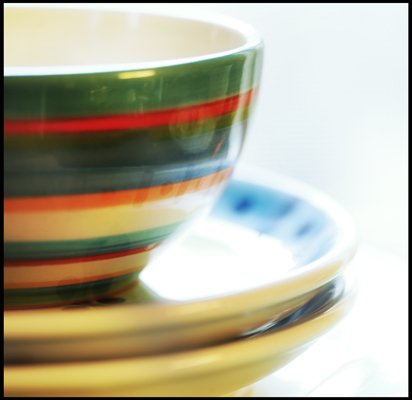 Remember how much you loved Grandma's serving dish? The very serving dish that every holiday finds room in the middle of your dinner table and every time you look at it, it's like grandma is there celebrating with you. Now see yourself juggling dishes around in your cabinet, hearing a clanging sound, and then seeing a big chip in your serving dish!
Organized cabinets can prevent damage to your china. When your dishes are easy to reach, you increase the chances that you will use that serving tray for years to come. That is, unless you have a sister that will come over and steal the serving dish for the next holiday dinner at her house! If that's the case, pass this post along to her. You want that serving plate to come back to you in one piece after all!
Here comes the good news…organizing plates is one of the most fun projects to do in the kitchen. For most part, they come in a variety of unified shapes, stack up easily, and they don't take up that much room. Yes, we are very excited about organizing plates!
After you go through all of your dinnerware and decided what stays, you can donate the rest. Now pile the rest by size and the frequently of their use.
If you have a china cabinet, you can store platters, valuable china or occasionally used dishes there. This will provide you with valuable space in your cabinets for your everyday plates, bowls, and glasses. You can also store the dishes you rarely use in your garage on a shelf in a box like in this kitchen storage kit.
If you are storing everything in your kitchen, we recommend that you store dishes in your cabinets. This way everything will stay dust-free! If you run out of space in your cabinets, you can still use any of these tips for storing dinnerware on pantry shelves.
Choose the eye-level cabinet closest to your stove and assign those shelves to your dishes as follows:
Top shelf

for platters & serving plates

Middle Shelf

for appetizer plates & bowls

Bottom Shelf

for dinner plates & bowls
Sometimes you have a mix-and-match of dishes from different sets. You can stack different sizes of plates on top of each other. Layer larger dinner platters under your appetizer plates. When you stack items, always think of how balance will bring harmony. Put the biggest item on the bottom and work your way up to the smallest item.
Keep in mind that you don't want to over-stack plates on top of each other. Use these cabinet shelves to keep your stack neat and easy to access. These shelves come in a variety of sizes. You can use this large cabinet shelf to separate the platters from the serving plates. They are also available for corners cabinets, so connect them together or use them individually. For smaller plates, use undershelf baskets to create more levels in your cabinet, making everyday use and restocking a snap.
If you have an extra spot in a bottom cabinet, you can use the bottom shelf of it to store your platters or serving dishes. Use a roll-out cabinet drawer or tray holders for easy access to these bulkier items. You can also display your platters on top of your kitchen cabinets, shelves, or counter tops using plate stands or racks. Just make sure you rinse the dish off before each use.
Use the bottom or middle shelf in your top cabinet to store your bowls. If you have long cabinets or use cabinet shelves, bowls can be store next to your dinner plates or appetizer plates. Stack the same-sized bowls together to maximize your vertical space.
If you have a bunch of bowls, create separate stacks for different sized bowls. If you have to stack different sized bowls together, follow the golden rule of balance and stack them from bigger on the bottom to smallest bowl on the top. Try a few of these different ways to get the best use of your space. Organized dinnerware cabinets will prevent damage and premature wear to your china in the long run. So go for it!