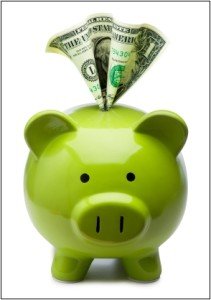 Cleaning out closets in the spring can be exciting when we make money doing it.
Every change of seasons, parents of young children go through the process of figuring out what clothes fit, which are too small and what to do with the outgrown items. When children are very young, we also have to weed out toys that are no longer interesting to them. Many, many times, we find ourselves with lots of items in great condition that have been hardly used.
Some people have a system. They pass along clothes that are still in good shape to family or friends and donate the rest to a charitable organization like a homeless shelter or Goodwill. But what if you could actually turn your spring cleaning into an opportunity to make money? It is actually pretty simple.
All those items that are still in great shape can be easily sold at a consignment store. Swap.com has made the process of selling used kids' items very easy and profitable.
This is all it takes to start bringing in money for things you no longer use:
Go through your kids' clothes and select those items that show little wear and tear and make sure they're properly laundered (no stains, scents or pet hair).
Select kids' toys, movies, games, room decorations, baby gear and books that are still in good shape and your kids no longer use.
Place everything in a box and ship it to Swap.com
We will professionally photograph each item and send you a link so you can then price each item with your desired amount.
Every two weeks you will receive payment via PayPal for the items that have sold.
Remember, we also take maternity clothes, so you can make money and get a new post-baby wardrobe!
That's it. Your spring cleanup can bring you hundreds of dollars for a new wardrobe, that new yoga class you've wanted to take or anything in your bucket list.
Swap.com, launched in early 2013, features baby and kids' clothes, baby gear, toys and games, movies, video games and maternity clothes. In the online consignment model, the items are owned and priced by the customers, but the inspection, quality grading, photography, storage and shipping of the items is handled by Swap.com. Swap.com has more than 50,000 pre-owned items in its inventory. The Swap.com fulfillment center is located in Addison, IL.